This content is archived.
Partner: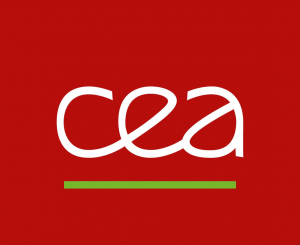 CEA LETI
Advanced Technology:
DEPL-IOT
Contact:
Pierre-Henri Thevenon
Email:
SECURE CONFIGURATION OF IOT SYSTEM DEPL-IOT
WHAT IS DEPL-IOT?
DEPL-IOT is a secure commissioning building block allowing to configure, deploy, and manage a product's lifecycle. Designed for IoT and Industrial-IoT networks, it enables either automatic factory configuration or on-site deployment and pairing using a smart-phone application. Supporting various innovative technologies (e.g., Bluetooth, NFC, or VLC), it is intended for targets in need of both low power and security. It fits either within an existing public-key infrastructure or as a service and enables generation of cryptographic keys and certificate, secure deployment on the device and secret storage. Depending on existing hardware platform, storage either can be within non-volatile memory or protected in a secure hardware element such as a TPM. DEPL-IOT allows :
end-to-end security during the commissioning phase of a single device or a complete IoT network
lifecycle management with alert and logs monitoring and end-of-life support.
DEPL-IOT EMBRACES:
Easy integration on existing hardware platforms
Low cost, low power and easy on board integration
Multiple wireless communication interface support
Standardized security protocols and cryptographic primitives
Allows TPM integration for secure storage
Configuration deployment within IoT networks and robot swarms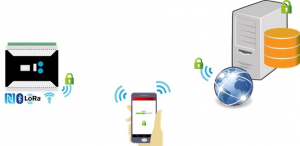 Secured commissioning between industrial automate and serveur
WHAT'S NEW?
End-to-end security of the commissioning process
Simplicity of on-site configuration with smartphone application
Already integrates cutting-edge lightweight cryptography and will implement future standard according to NIST lightweight cryptography competition
Hardware designed for low-power platforms
Ultra-compact and miniaturized solution: fits into a tiny mass-market microcontroller
Affordable and tailored to every application
Seamless integration: integrates existing platforms and other industry production lines
Typical use cases
Critical systems
Smart factories
Smart cities
Energy production and distribution
Healthcare IoT
Home automation
Automotive and smart transportation
Drone swarms
Predictive maintenance
Further information can be found at
http://www.leti-cea.com/cea-tech/leti/english/Pages/Applied-Research/Technology-Fields/cyber-security.aspx
Further contacts