APPLICATION EXPERIMENT – CALL 3
DigiFed offers grants of up to € 50k as well as technical and business support for the development of smart applications in Europe.
If you are:
Developing novel and innovative smart solutions worthy of market leaders.
Bridging the physical and virtual worlds with advanced technologies and industrialized solutions.
Interested in using premium resources and competencies to speed up development.
Wishing to access a unique European ecosystem composed of leading industrial companies, world-class research organizations, innovation accelerators and private investors.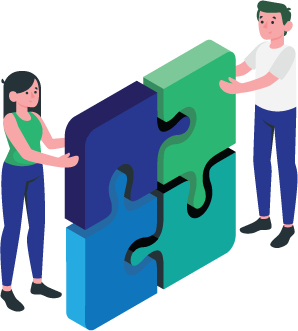 DigiFed offers you:
Access to industrial platforms in the domain of cyber-physical and embedded systems (CPS).
Product support aimed at bringing your innovations to target markets.
Up to € 50k in funding per applicant SME – representing 70% of your project's total declared budget.
Access to high-level technical expertise pooled from research centres across Europe.
Innovation management support focusing on sustainable business development – to bring your innovation to market via DigiFed and the Smart Anything Everywhere ecosystem.
Digital Innovation Hub (DIH) services to identify technical partners, commercial opportunities in Europe and receive tailored support, webinars and boot camps through the DigiFed project.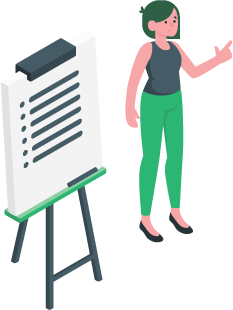 DigiFed is open to CPS and embedded systems-related proposals including, but not limited to, the following fields:
Smart applications
Artificial Intelligence
Connectivity/IoT
Additive manufacturing
Application-specific semiconductor technologies
Heterogeneous integration and smart miniaturized systems
Micro and nano bio-systems
Energy efficiency of systems
Proposals shall be pan-European (EU member states or H2020 associated countries), encouraging cross-border collaboration:
With partners/technologies facilitated by the DigiFed team
With a technology supplier or a customer (in Europe) of your choice. Only Start-Ups, SMEs and Midcaps are entitled to receive cascade funding.
If you have a promising innovative idea, we will help you to bring it to the market – do not miss this opportunity and apply to the open call to realize your innovative solution!
DIGIFED APPLICATION EXPERIMENT PORTAL
Register at our portal and contact one of our networking/DIH partners who will promptly assist you in proposal development. We will also match you with an appropriate advanced or industrial platform that best suits your needs!
---
Call information and related documents
Call deadline: 8th June 2021, 5:00pm (CET)
Call acceptance: 6th August 2021
The call text can be downloaded here.
The template for the proposal description is here: Single AE template and Twin AE template
---
Types of Application Experiment
DigiFed partners support selected third parties in different ways and roles. In this open call, three types of Application Experiments (AE) are supported by DigiFed:
Single AE: involving one European SME and one DigiFed Technical partner, which will provide support and expertise according to the Technology offer reported below.
Twin AE: involving two European SMEs with complementary expertise and being legally based in two different countries (cross-border condition). If selected, the maximum grant available will be €50k for each company.
Twin AE with one low-digitalized company: involving two cross-border SMEs (cross-border condition, as defined in point 2 above), of which at least one with a low digital maturity level. If selected, the maximum grant available will be €50k for each company. In this configuration, Twin applicants can request the additional optional support of a DigiFed Technical partner according to the Technology offer reported below.
To assess the digital maturity of each SME, applicants can use the DigiFed questionnaire (https://digifed.org/digital-transformation-survey/) as a self-assessment tool (not mandatory).
Further details on DigiFed process, rules, offered technologies and platforms can be found in our Guide for Applicants.
DigiFed offers several different leading-edge platforms and DIHs services:
Technology:
Innovation Management:
Application Experiments can run from 9 to 12 months but must be completed by 12.31.2022. The expected outcome of our Application Experiments is a demonstrator prototype with a high technology readiness level (TRL). The prototype may also be used as a first-generation product.
DigiFed targets 'small' companies (start-ups, small/medium enterprises and midcaps), including organisations with both, low and high digital maturity.
Applicants interested in building consortia to apply for different support pathways provided by DigiFed can contact their own local EEN representative to publish a cross-border request for specific technological expertise or partner search. The Enterprise Europe Network (EEN) helps businesses innovate and grow on an international scale. It is the world's largest support network for small and medium-sized enterprises (SMEs) with international ambitions. The EU funded network provides the necessary tools, i.e. common databases. Network partners jointly organise matchmaking events at which clients have the opportunity to meet selected partners from abroad in face-to-face meetings.
Have questions regarding the Application Process?
DigiFed offers a Live Helpdesk every Thursday of the week between 15:30 to 16:30 until the call deadline!
To ask your questions, connect to the following webex link: https://avl.webex.com/avl/j.php?MTID=m4b2b7c3ad82c3dd7f66dd285bc06c2fe
For further information please contact: info@digifed.org