This content is archived.
Partner: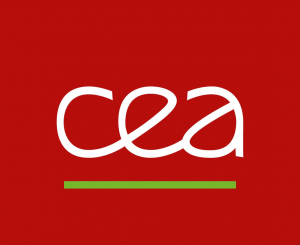 CEA France
Advanced Technology:
Sigma Fusion : A low power sensor
Contact:
Suzanne LESECQ
Email:
SIGMA FUSION
WHAT IS SIGMA FUSION?
SIGMA FUSION is the core of an autonomous car's brain! It processes information signaled by its senses: a stereo camera and two Lidars. SIGMA FUSION transforms the myriad of incoming distance data into clear information on the driving environment. This anonymous detection system combines, merges and feeds exhaustive data to an autonomous car's autopilot, providing all it needs to guarantee safe driving.

SIGMA FUSION EMBRACES:
Multi-sensor fusion supporting a wide range of sensor technologies
Safe assessment of the free space surrounding the vehicle
Low cost, low power and easy on board integration
Real-time performance in a mass-market microcontroller
Fast, accurate environmental perception
Predictable behavior and proven reliability to meet automotive certification process
WHAT'S NEW?
Sigma fusion can be embedded on already certified ASIL-D automotive platform
Compatible with any kind of sensors (unlike its competitors): receives data from the best sensors for the relevant application, which are simply mounted in combination
Consumes less than 1 watt, making it 100 times more efficient than comparable systems
Ultra-compact and miniaturized solution: fits into a tiny mass-market microcontroller
Affordable and tailored to every vehicle type and model
Seamless integration: integrates existing car and other industry production lines
Typical use cases
Automotive and smart transportation
Autonomous driving systems
Certifiable perception
Drone navigation and obstacle avoidance
Highly assisted mass transportation
Consumers and industry
Obstacle avoidance for drones
Embedded safeguard systems for smart factories
Travel aid for rescuers and visually impaired people
Further information can be found at
http://www.leti-cea.com/cea-tech/leti/english/Pages/Industrial-Innovation/Demos/Sigma-Fusion.aspx
Further contacts