Revolutionize asset management with HydroZest – the custom AIoT solution with embedded AI and advanced sensing for smart, scalable operations
CATIE and Aguila Technologies working with GE Hydro France to deliver innovative solutions
As the industrial landscape continues to evolve rapidly, the Industry 4.0 revolution demands streamlined and connected data, which can be complex and costly to acquire. GE Hydro France, a leading company in the energy sector, recognised the need for an Artificial Intelligence on Thing (AIoT) system that would help monitor their hydropower assets to increase its availability and profitability.
DigiFed's Digital Challenge
GE Hydro France turned to DigiFed to find a solution provider as part of their Digital Challenge programme. The challenge was to build an Industrial multipurpose IoT solution embedded with AI that would reduce maintenance costs by detecting failure modes and anomalies in GE Hydro's assets and enable rapid and customizable prototyping at a lower cost, effort and delays.
CATIE and AGUILA to provide a customized industrial IoT solution
CATIE and AGUILA Technologies from France were selected to develop the solution. These companies leveraged their expertise to provide a customized Industrial IoT solution based on the 6TRON platform, which offered discriminative information extracted through smart sensors and classic sensors. The solution was tailored to identify failure modes and anomalies specific to GE Hydro's assets and accommodated changing client needs thanks to its modular design.
HydroZest creates a cost-effective and efficient solution for data capture and AI inference
The HydroZest project was a resounding success, as it created a cost-effective and efficient solution that enabled data capture and AI inference in GE Hydro's hydropower generation and control operations. By providing valuable insights into their operations, HydroZest allows GE Hydro France to better plan corrective actions and decrease maintenance costs.
HydroZest paves the way for the future
The HydroZest project has developed a model that can be reused and enhanced in other projects, addressing new problems for data analysis, and monitoring using new type of sensors. The project provides an efficient and cost-effective IIoT solution with embedded AI, enabling rapid and customizable prototyping, designed for scalability and industrialization for GE Hydro use cases. The solution has been evaluated and piloted at GE Hydro's sites in Grenoble, France.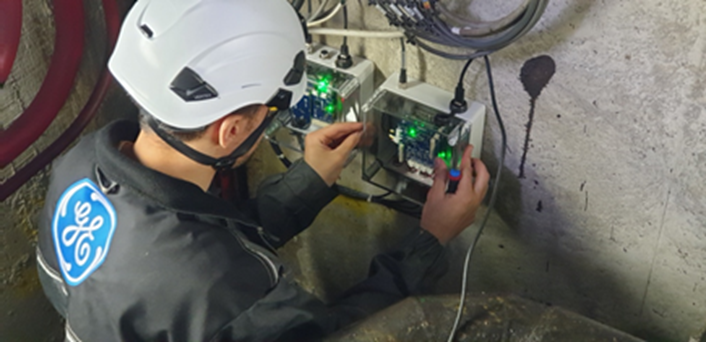 Continued collaboration with CATIE and AGUILA
GE Hydro France was pleased with the results of the HydroZest project leveraging GE expertise and specifications with CATIE's know-how and is looking to continue the collaboration with CATIE and AGUILA Technologies. The success of the HydroZest project highlights the power of collaboration between the industry and solution providers as they work towards a more sustainable and competitive future.