ATMAN
Enabling Digital Technologies for Manufacturing of Nanofiber Face Masks
| | | |
| --- | --- | --- |
| Type | Open Call No. | Funds granted |
| Twin AE | OC 1 | €110,000 |
Challenge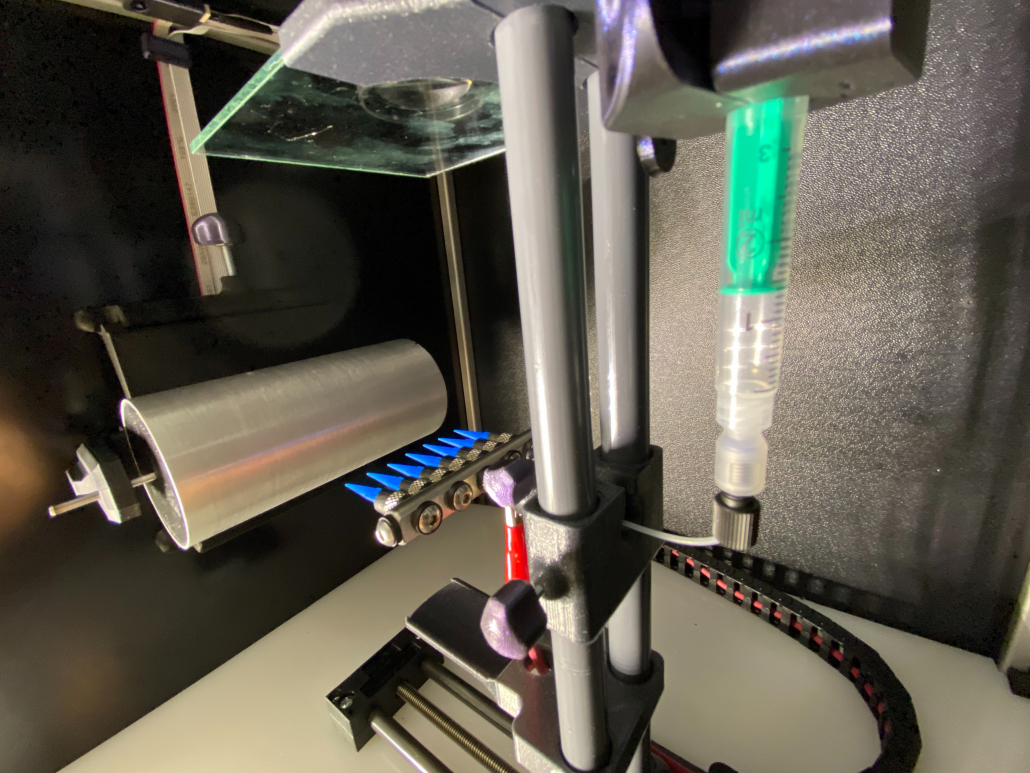 According to market reports on the types of face masks sold online amidst the COVID-19 pandemic, only 1.3% sold fulfilled at least the FFP2 filtration grade, required for effective blocking of virus particles. Besides being a scarce resource, masks with high filtering quality, in general, make wearing them and breathing in them troublesome because of their high pressure drop. The sudden appearance of COVID-19 accelerated the growing of protective face wear manufacturing industry in the last two quarters. With this increased demand, many problems have been highlighted in the mask manufacturing system and supply chain, one of them being the lack of an efficient system to satisfy such needs.
Solutions provided
The proposed solution is the design and implementation of an end-to-end, IoT based system with a highly scalable nanofiber-based face mask production. The coordinator, PIER is a key player in the Central European textile industry, Fiberty complements this with its digitally mature nanofiber technology. The main objectives are (i) to demonstrate a highly scalable, on-demand, end-to-end manufacturing technology for nanofiber mask production with a low supply chain dependency and (ii) to create a prototype of a nanofiber production machine featuring industrial IoT technologies for process optimization and integration.
Consortium strength
Fiberty is a supplier of nanofiber technologies. In the proposed activity with PIER, a new, higher capacity electrospinner instrument is being developed based on the company's current flagship product spinCube and digital technology Fiberty IoT. PIER as lifejacket manufacturerowns the newest textile processing machinery line to market, the NEXT 2 ES from Morgan Tecnica. This multi-purpose cutting machine has been designed to offer non-stop cutting and its control system includes Industry 4.0 capabilities, that will allow its smooth integration with other IIoT systems.
Business development
There are approximately 1.8 million healthcare workers employed throughout the European Union, all of whom are allowed to work approximately 200 days per year. That equals 360 million person-days per year. Assuming that everyone uses only one mask per day (lower end of the spectrum), the overall usage is a minimum of 360 million masks per year. PIER aims to sell the product at a price of one Euro per mask. In the first year of production, PIER is expecting a 1% market share, that would generate a 3,6m EUR revenue to the company. Assuming a 5% market share, the additional revenue from face mask production could reach EUR 18 million.
Companies involved

PIER Technical was established in 1989 and has its headquarters in Hungary. PIER is the largest independent lifejacket manufacturer in Europe, which specializes in waterproof technical clothing, buoyancy aids and lifejackets. The company owns two factories and employs 240 people in Hungary and has operations in Ukraine. Moreover, the company cooperates with subcontractors in the aforementioned two countries, as well as in Serbia. Being an innovation partner of Gore-Tex, PIER is a pioneer in utilizing state-of-the-art textile technologies. PIER aims to develop pioneer solutions by continuously improving their full product development service and full supply chain management capabilities.
---