ENOCH
ENergica custOmer Connectivity Hub
| | | |
| --- | --- | --- |
| Type | Open Call No. | Funds granted |
| Twin AE | OC 1 | €95,000 |
Challenge
This project aims to re-invent the electronic architecture of electrical motorcycles and to develop an innovative secure embedded gateway that enables a safe and secure co-execution of multiple functions with different levels of criticality (remote connectivity, firmware updates, remote diagnostic and maintenance, etc) on a single resources-constrained hardware platform. To enable that, the Virtual Open Systems (VOSYS) virtualization technologies will be re-designated and extended to implement an innovative and highly isolated multiple execution environment, while Energica Motor Company (EMC) will work at application and integration levels to make sure the resulting solution can be quickly reach a production level.
Solutions provided
The ENOCH (ENergica custOmer Connectivity Hub) project aims to radically improve Energica's product proposition and the current market of Electric Two-Wheelers (E2W), by developing a low cost Vehicle Service and Diagnostic Gateway (VSDG) to automate service procedures and allow customers or dealers to get Energica remote support.
The key technical challenge of this project is to adapt state of the art virtualization technologies (today targeting only powerful processors) to resource-constrained microcontrollers. The innovative result of this project is a connected smart electrical motorcycle that offers advanced functionalities along with an optimized and cost-efficient electronic architecture.
Consortium strength
Digifed partners supported us through the whole cycle of the project submission, providing us with recommendations and valuable inputs to improve our proposal. Digifed partners will provide significant contribution in the overall outcome and especially in the innovation management aspects.
Business development
The outcome of the project will greatly benefit to both EMC (the motorcycle system maker) and VOSYS (the software provider) to strengthen the competitiveness of their respective offer. The ENOCH business plan is based on the integration of the project result in the Energica products model year 2022. The target users of the ENOCH concept are Energica's prospect customers, which may acquire a HPEM or may ride Energica's vehicles via leasing or renting services. These users respond to a clear profile: wealthy and sophisticated clients demanding the most technically advanced solutions. By enabling attractive features and higher performance at a reasonable cost, ENOCH will gradually increase the number of motorbikes sold.
Companies involved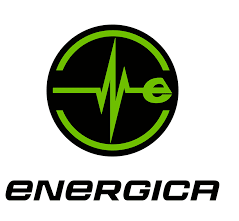 Italian electric sport motorcycle design and production company listed in the AIM Stock market. Energica is a medium small 50 employees company started in 2013. Energica operates in the electric sport two wheelers market, an emerging niche that Energica created itself. In addition, the company is pioneering electric motorcycles racing, and is today the only the FIM Enel MotoE World Cup manufacturer.
---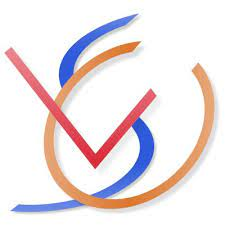 Leading European company providing virtualization software for heterogeneous, embedded multi-core systems. The company team consists of talented engineers with strong technical skills on embedded systems virtualization techniques, embedded systems, trusted computing, networking and Cyber Physical Systems. Moreover, VOSYS has strong expertise in open source kernel and user space software development, having contributed to different.