FLAI
Automated processing of LiDAR data
| | | |
| --- | --- | --- |
| Type | Open Call No. | Funds granted |
| Single AE | OC 2 | €54,906.25 |
Challenge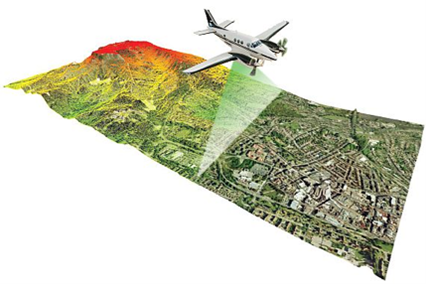 Flycom Technologies and other remote sensing geospatial (RSG) companies are acquiring and processing vast amounts of geospatial data. According to current trends the amount of data captured each year is increasing. From raw images and point clouds, we have to extract structured data ready for further analysis. Only from structured data detailed reports and actionable insights can be extracted. Currently, most of the processing happens in manual or semi-automatic fashion making it time-consuming, labour-intensive and not scalable. RSG companies are facing various potential risks such as high cost of human resources, lack of expert knowledge in the labour force, scalability and variable demand over the seasons. Demand for processing is increasing continuously, at this rate there may not be enough human resources for the tasks altogether. Huge amounts of data that has to be processed are driving RSG companies to heavily invest in over scaled hardware and software to meet peak demands. In practice making them underutilized for most of the time. Projects therefore may be non-executable, non-competitive or non-profitable.
Solutions provided
To address the above-mentioned challenges, we developed a proof of concept of an intuitive easy-to-use web-based scalable software as a service (SaaS) for LiDAR point clouds data analysis called FLAI.
The solution consists of state-of-the-art AI and computer vision algorithms for automatic classification, semantic and instance segmentation of LiDAR data. With the use of AI we address the problem of scarcity of expert human resources and low-level of automation. The solution completely automates all data processing steps, and active learning is being leveraged to enable continuous improvements of AI models. As solutions is cloud-based, RSG companies will now not need to invest in on-premise hardware and software, decreasing needed CAPEX.
Consortium strength
Flycom Technologies provides:
More than 15 years of experience in operating in the geospatial domain (we have been operating since 2005 under the name of Flycom, but on 8.3.2019 we established a new spinoff company Flycom Technologies)
Vast amounts of manually processed data that can be used to develop and train AI/ML algorithms
Expertise in AI and ML development (own AI and ML research department)
Expertise in SW development (own GMS-GIS software)
Digital Catapult (DIGIFED partner) provides:
computational resources through cloud computing credits on AWS
additional technical support and advice
Business development
FLAI will be marketed as a software as a service (SaaS) solution, and it will be used as a go-to platform for automatic LIDAR data processing. Clients will be able to upload the raw LIDAR data that will be processed by FLAI and delivered to the client.
Companies involved
Flycom Technologies is industry's leading provider of airborne and mobile remote sensing data acquisition, data processing, and data management solutions. Additionally, Flycom Technologies provides their proprietary geographic information system GMS-GIS to customers from different industry sectors. Their motto: Visualize a better world with geospatial solutions of tomorrow!
| | | | |
| --- | --- | --- | --- |
| Website | Company size | Country | Industry sector |
| www.flycom.si | | Slovenia | Other |
Supported by