FRIBLOCS
Frame Integrated Bike Location and Communication System
| | | |
| --- | --- | --- |
| Type | Open Call No. | Funds granted |
| Twin AE | OC 1 | €110,000 |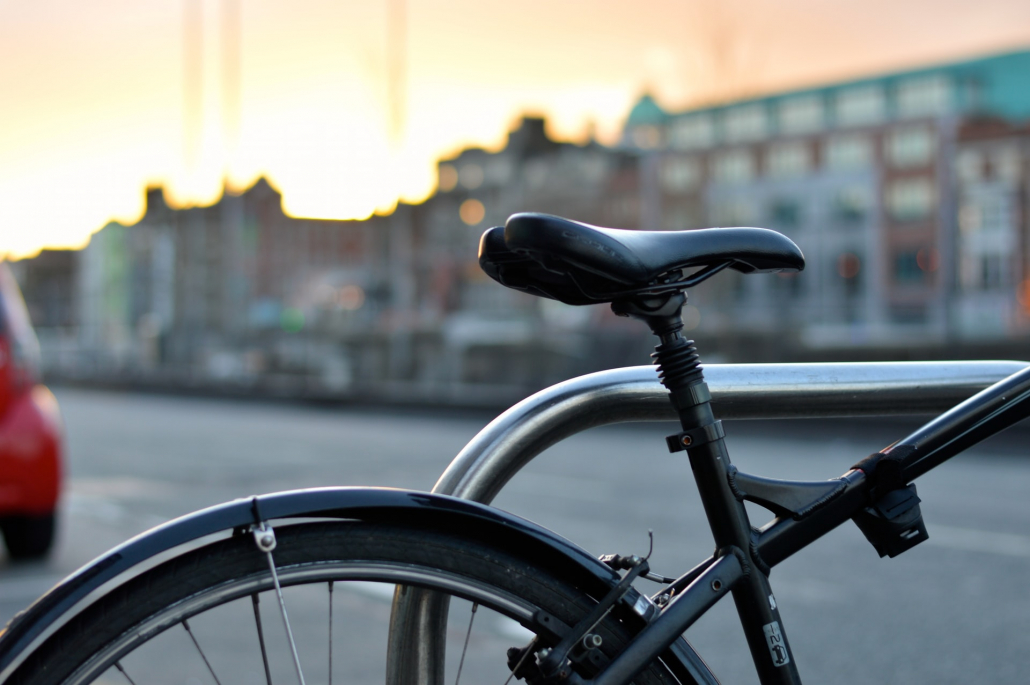 Challenge
The challenge is to create an IoT solution – i.e. a bike location and communication system integrated into the frame , without relying on an ebike system. The solution has to be very low power so even non-ebikes can be connected. Currently on the market IoT solutions are either ebike linked or an add-on on the bike which can be easily removed in to avoid theft.
Solutions provided
Both partners initially tested the sentinel technology to understand which parts can be used for this case and which new features need to be developed both from hardware and software perspectives. Subsequently, both partners identified the best position on the frame to install the IoT box. Sentinel has experience in low power IoT bike locks for city bikes. Using the IoT experience, sentinel re-designed the IoT module to fit inside the frame and optimized the antennas to function inside an alumnium frame. Orbea will further test the samples intensively and based on feedback Sentinel will adapt where needed
Consortium strength
The strength of this collaboration is twofold. First of all, this collaboration is between a successful and established bike brand with a history of almost 200 years but yet innovative and cutting edge, while the other company is a innovative start-up founded 4 years ago but with a technical superior solution. A collaboration between start-ups and corporates is not that straight forward, but thanks to the support of the European Union, not only financially, but by creating this platform, both companies were introduced to each other, which would not have been so straightforward in a normal situation. Both companies are extremely complementatary. Orbea has strong brand reputation and large portfolio of e-bikes, citybikes, roadbikes, mountainbikes. , which is ideal to apply the innovation on different type of bikes. At the same time Obrea has a sporty clientele with an open mindset to test such new technologies. Sentinel hass trong IoT experience of, especially in the field of antenna and connectivity optimization, but also in front-end and back-end development. This experience is crucial in the customization of the innovation in the several frame types trouhhout the Orbea portfolio.The second strength of this collaboration is that the specific innovation, the object of this project, is actually a product both Orbea and Sentinel where actively seeking to develop. Having the mindset to make this happen and put it as a strategic priority, creates the right mindset to make an innovation succeed, which is not only measured by technical achievements or new business model potential, but the acceptance of the specific innovation within the organization itself.
Business development
The solution will be offered by Orbea to its users and dealers and will be offered as a new (optional) feature to secure & track the bike. Orbea will implement the technology to its Urban bike segment in a first phase.
Sentinel will act as IoT partner of Orbea
Companies involved
Sentinel is an IoT company specialized in digitalizing bikes using smart bike locks in combination with several cloud solution offering solutions for bike sharing and bike security industry.
| | | | |
| --- | --- | --- | --- |
| Website | Company size | Country | Industry sector |
| www.sentinel-tec.com | Start-up | Belgium | Transportation & Smart mobility |
---
| | | | |
| --- | --- | --- | --- |
| Website | Company size | Country | Industry sector |
| www.orbea.com | | Spain | Transportation & Smart mobility |