SOIL Map
SOIL Map automation for Precision Agriculture
| | | |
| --- | --- | --- |
| Type | Open Call No. | Funds granted |
| Twin AE | OC 1 | €110,000 |
Challenge
Precision agriculture helps to improve the economic and environmental performances of farms by bringing the right amount of input (seeds, fertilizers, water, chemicals, etc…) in each part of the field.
Satellite images are used by farmers to monitor the vegetation growth and are the most used tool. This information is useful for the management of some inputs, but they don't give any information about the soil's composition, which is the main cause of field variability. Reliable maps of soil properties are critical to understand causes of heterogeneity, and farmers need them to optimise fertilizers, chemicals, and other management practices.
We aim to produce soil maps without soil sensors but based on satellite images
This automated process will allow to halve the price for the production of soil maps and will be a break through innovation on the market. Il will help farmers to have instantly available high-quality information, for a low price, which in turn will accelerate the adoption of precision agriculture tools for better economic and environmental performances.
Solutions provided
SOIL Map automatization for Precision Agriculture (SMAPA) is a project of soil maps creation based on satellite information, to allow farmers to modulate (put the right amount in each part of the field) inputs.
The goal is to create the following maps of intra field variability:
Soil texture
Organic matter
Productivity zones
Soil Chemical fertility: Phosphorus, Potassium, and Magnesium content.
Consortium strength
Digifed partners supported us through the whole cycle of the project submission, providing us with recommendations and valuable inputs to improve our proposal. Digifed partners will provide significant contribution in the overall outcome and especially in the innovation management aspects.
Business development
Automated Soil Maps will be proposed to the market under two sales channels:
Sales by PRECIFIELD as already done with myPRECIfield and other services:

Directly to farmers in France
To farmers through distributors in France, and Africa
To AgChem Companies who would like to use this tool on their own platform
A third option will be explored: offer an access to myPRECIfield and automated soil maps to soil analysis laboratories.
To them, this can be a tool to improve the locations in the field for soil sampling.
Companies involved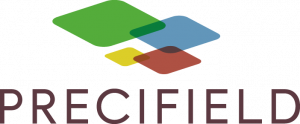 PRECIFIELD is a French company created in 2017 by two engineers in agriculture, dedicated to precision agriculture. The company works on improving soil knowledge and integrating it into precision agriculture
tools.
PRECIFIELD provides a 3 steps solution for famers:
Soil Map creation, using multidata soil sensors,
myPRECIfield a simple web platform for the farmer to use his soil, vegetation, and yield maps.
Agronomical advice
PRECIFIELD works in FRANCE and AFRICA with around 300 customers and achieved a 500 000 € turn over in 2019.
---
VITO provides innovative and high -quality solutions; whereby large and small companies can gain a competitive advantage and advises industry and governments on determining their policy for the future.
VITO has 750 highly qualified employees who work on international projects all around the world.
VITO is organized into 5 thematic departments:
Energy, materials, Chemistry, Health, Land use.
| | | | |
| --- | --- | --- | --- |
| Website | Company size | Country | Industry sector |
| www.vito.be | | Belgium | Agriculture |