USAB
Universal Security Active Badge
Your biometrics is the key to facilitate your daily professional life
| | | |
| --- | --- | --- |
| Type | Open Call No. | Funds granted |
| Twin AE | OC 2 | €110,000 |
Challenge
The Covid19 pandemic has highlighted the necessity to allow people to do work from home and to have easy access to governmental digital platforms. New measures were recommended to optimize people interactions as well as for hygienic concern to protect against coronavirus. Furthermore, employees were particularly impacted by these new changes and forced to modify their daily digital usage. Covid19 creates complex situations for employees to access buildings, digital assets and sensitive information in the most hygienic and secure ways possible.
Solutions provided
The solution is based on a top-notch active authentication badge, performing strong authentication with offline and decentralized mechanisms.
The OffPAD active badge is owned and only manipulated by the employee. Contactless communication technologies are used to make the device able to communicate with the existing company system.
There is no more need for manipulation and associated hygienic risk. It is based on a microprocessor that can support multi-applications unlocked via a biometric fingerprint sensor. The proprietary architecture isolates sensitive computation and data from the unsecure OS of the smartphone or other electronic devices. Communication is done through enhanced secured Bluetooth (BLE) as well as Near Field Communication (NFC).
Consortium strength
Blumorpho is proposing help in ambition & market strategy, using interview process, defining the business case, introducing to further funding opportunities. CEA-LETI is proposing experience in cybersecurity & biometric solutions (fingerprint sensors), as well as acting as liaison with the DigiFed management, helping the administrative processes.
Business development
Our next objective is to produce 100 pieces in 2021 associated to a two years subscription model which covers two main revenue streams:
Device – the product itself with the user licence included and the firmware update; and
Services – these are designed to support the device's operability and range from integration of OffPAD into operating platform of the endpoint device being used to root key management by client (full root control of the device – the customer will be the only one with access to the root key, which means that no one else is able to extract data from the device) to. Beyond the 2-year subscription model, there is a third revenue stream resulting from device and /or services add-ons.
Companies involved

Pone Biometrics
THE NO CHANGE GAME CHANGER
No passwords, no pin code, no hassle, no risk. With an OffPAD, you yourself is plenty enough for secure access to even your most sensitive corporate document. Offline expect for the split second the multi-factor biometrics authenticate and identity you as the rightful owner of the data. Seamlessly integrating with your operation's IT infrastructure and applicable to all your endpoint devices, an OffPAD lets you take total control of access to your data into your hands without ever compromising security. Look forward to the simplicity and elegance.
---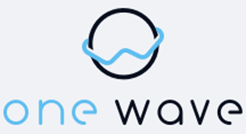 One Wave
ORGANIZE & SECURE AUTHENTICATIONS
OneWave design and manufacture secure connected devices. Since founded in 2016, its mission is to develop a connected and biometric smartcard that provides convenience and security for all daily personal and professional authentication, ranging from ticketing and payments to cyber-security needs.
| | | | |
| --- | --- | --- | --- |
| Website | Company size | Country | Industry sector |
| onewave.io | Micro (1-10) | France | |
Supported by