PRE-SELECTED COMPANIES ARE INVITED TO SUBMIT THE FINAL APPLICATION BY 29 September 2021 (5PM Brussels time)
---
Digital Challenge Open Call 2
DigiFed and Acciona and EDF Hydro France are looking for StartUps and SMEs who are ready to:
Respond to digital challenges for which NO Cyber Physical Systems or embedded systems solutions have been identified in the market
Collaborate with large organisations to prototype potential solutions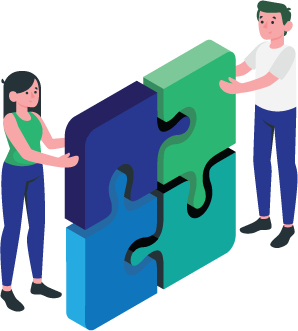 DIGIFED AND THE DIGITAL CHALLENGE OWNERS OFFER:
The opportunity to respond to a real-world industry challenge adding a relevant use case to your unique value proposition.
Up to €100k in funding – representing 70% of your project's declared budget.
Added value to your product, through high-level technical expertise, innovation support and access to pilot sites to deploy your solution
The opportunity to bid to implement the full solution for the Digital Challenge Owner
Innovation management support focusing on sustainable business development – to help your innovation get to the market via DigiFed and the Smart Anything Everywhere ecosystem.
Digital Innovation Hub (DIH) services to identify technical partners, commercial opportunities in Europe and receive tailored support, webinars and boot camps through the DigiFed project.
IF YOU ARE:
Developing innovative smart solutions worthy of market leaders.
Bridging the physical and virtual worlds with advanced technologies and industrialized solutions.
Interested in using premium resources and competencies to speed up solutions development.
Wishing to access a unique European ecosystem composed of leading industrial companies, world-class research organizations, innovation accelerators and private investors.
APPLY NOW TO TAKE ON THE FOLLOWING CHALLENGE(S):
---
Next-generation conductivity sensors for predictive operation of water treatment (Acciona)
Funding: 100k€
Acciona is looking to establish an end-to-end digital wireless solution for measuring, reporting, and visualizing the conductivity of each reverse osmosis membrane from pressure vessels part of their desalination facilities.
The solution should provide a wireless sensor to measure and report the conductivity and a basic backend application with data storage and a data visualization dashboard.
---
How can drones guarantee visual inspection in a confined, metallic, humid, and complex environment? (EDF)
Funding: 100k€
EDF HYDRO seek to improve its turbines' inspection, reducing time and costs whilst enhancing inspection quality and predictive maintenance.
"This challenge is critical for our business operations because electricity generation is key for modern society. In the winter season, Europe just about satisfies its needs in terms of electricity generation. All the countries are relying on an interconnected electricity grid to respond to the demand. Therefore, if one or more electricity groups fail down due to the exhaustive diagnostic testing, there are considerable negative consequences."
---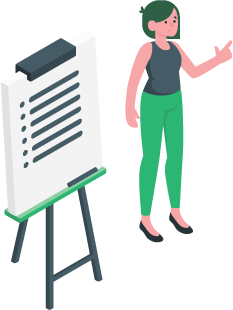 KEY REQUIREMENTS:
Proposals shall be pan-European (EU member states or H2020 associated countries, including the UK) where applicants:
Have existing Customer experience or ideally, successfully taken a product or a service from TRL 3 to TRL 8
Will be using an agile approach during the development and work closely with the Digital Challenge Owner to deliver the proposed solution
The interested parties will need to follow the two-stage application process and submit a signed non-disclosure agreement before engaging with the Digital Challenge Owners. The Digital Challenge Applicants are small/medium (startups and SMEs) organisations residing in an EU Member State (including their overseas departments) or in one of the EU Associated Countries *
* UK companies remain eligible for grants and procurement procedures as if the UK was a member state for the entirety of the Horizon 2020 framework programme and previous framework programmes. This also applies for to financial support to third parties according to Article 204 FR (cascading grants) and applies for the duration of H2020 projects.
---
ARE YOU INTERESTED IN APPLYING FOR THIS OPEN CALL BUT YOU DO NOT HAVE ALL THE SKILLS AND/OR CAPABILITIES?
DIGIFED can help you find partners (start-ups)!
Fill in the Digital Challenge Twin Proposal Partnerships Express of Interest form
Register for and attend the Q&A session (30th June 2021)
---
HOW TO APPLY?
To apply for any of the proposed Digital Challenges please register to the DigiFed portal:
DIGIFED DIGITAL CHALLENGE PORTAL
If you have any questions, please contact:
For ACCIONA Digital Challenge: Ana Gheorghe (ana.gheorghe@digicatapult.org.uk)
For EDF Digital Challenge: Bastien Hualpa (Bastien.Hualpa@minalogic.com)
Digital Challenge Open Call (general questions): Ana Gheorghe (ana.gheorghe@digicatapult.org.uk) or info@digifed.org
A key requirement for the pre-selection stage is the submission of the NDA signed document by all the participant third parties.
The NDA template for the EDF Hydro Digital Challenge can be found here.
Due to Acciona Digital Challenge's confidentiality constraints, the NDA template cannot be published on our website; if you are interested in applying for the Acciona challenge, please contact us and we will share the NDA template with you.
ALL PRE-SELECTED COMPANIES WILL BE INVITED TO ATTEND A DEDICATED WEBINAR WITH THE DIGITAL CHALLENGE OWNERS DURING AUGUST 2021.
APPLICATION PROCESS TIMELINE
APPLICATION DOCUMENTATION PACK
OTHER INFORMATION:
WHAT NEXT
All pre-selected applications are invited to complete their application and submit their final proposal by 29th September (5PM, Brussels time) on the Digital Challenge portal